Article reference:
http://blog.hasslberger.com/2006/03/relativity_fraud_the_complicit.html
Relativity Fraud: The Complicity of Historians and Philosophers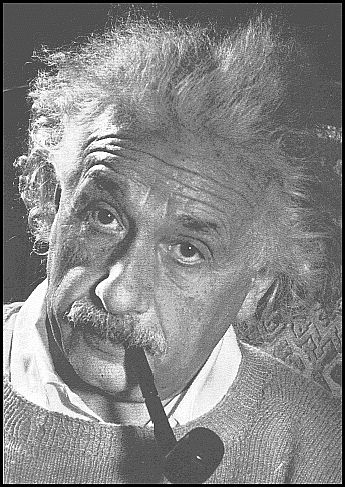 Although Einstein's relativity has taken the world by storm, there have been - for a decade or so - an increasing number of voices that pointed out all is not well in the relative world of physics.
Italian professor of mathematics Umberto Bartocci has collected and made available some of those criticisms on his site and in his publication "Episteme". Gene Mallove, founder of "Infinite Energy" magazine has produced a whole issue on Einstein and the myth of relativity before his tragic death by assassination. Here is Mallove's editorial "The Einstein Myths— Of Space, Time, and Aether". A discussion of Einstein and the implications of his theories can also be found on my other site (Health Supreme) under the title "New Physics: Debating Einstein, Matter, Time and Space".
Jim Hodges from Australia has sent me another contribution to the discussion. He examines the responsibilities of historians and philosophers of science in what appears to be a major re-direct of our scientific endeavors into a blind alley that seems to be leading nowhere in terms of a real understanding of the universe.
Let me add here that I realize that there are many Einstein critics, and even though I have heard from many of you before, I could not necessarily include you all in this short introduction to the Jim Hodges article. There is a facility at the end of this page to leave a comment, perhaps linking your own site or some place where your views can be accessed, if any of you desire to do so.
- - -
THE COMPLICITY OF HISTORIANS AND PHILOSOPHERS IN THE RELATIVITY FRAUD

Jim Hodges' serious interest in fundamental physics began in 1994 when he realized that a dissident physicist correspondent was correct in his contention that special relativity is the manifestation of a serious scientific and cultural scandal. Jim is a member of ISAA, the Ether Drift Club, the Natural Philosophy Alliance, and the Australian Institute of Physics.
One hundred and three years ago a radical new theory of physics emerged in Europe. This was a legitimate theory but was disliked by physicists because it implied that the universe is the result of benevolent design. Five years later there arose a fraudulent version of the legitimate theory which eliminated the spookiness yet was observationally identical to the legitimate theory. Physicists championed the fraudulent version, and historians and philosophers of science rallied to the cause with a false history of physics to fool the masses, and a false philosophy of science to fool themselves.
The origin of the relativity fraud
The story began with five startling new insights about the nature of things:   
   In 1818, Fresnel, a French engineer, used experiments with polarized light to infer that light is a shear wave in a solid elastic medium[1].

   In 1873, Maxwell, a Scottish physicist, used electromagnetic theory to infer that this medium encompasses the universe[2], and because of its high rigidity, conveys the shear waves at 300 000 km/sec.

   In 1889, Fitzgerald, an Irish theorist, showed by analysis that the charged particles in solid matter bunch up in their direction of motion through the electromagnetic medium[3].

   In 1897, Larmor, an English physicist, showed by analysis that the rate of physical processes in ether motion slows down by the same proportion as the Fitzgerald contraction of matter[4].

   In 1900, Poincare, a French mathematician, used Fresnel, Maxwell, Fitzgerald and Larmor to conclude that all attempts to detect one's ether motion are frustrated by the slowing of clocks, the contraction of matter, and other self compensating mechanisms[5].
There are now 65 years of experimental tests which confirm this 19th century ether theory is correct. But the reaction of early 20th century physicists to this revolutionary new ether was to keep its implications under wraps and wish it would go away:
  Physicists had been proud of the accuracy of their measurements of length and time, but now it was theorized that their chronometers were running slow by varying amounts, due to the Earth's motion through the ether, and it was held that their metre rules contracted when pointed in the direction of that motion.

   Physicists had believed in nature as a collection of mathematical laws, but now it was conjectured that all natural phenomena were disturbances in a big ether blob which is a finely crafted made object with ingenious mechanical properties to eliminate all sign of one's motion through that blob.

   After Darwin[6], most physicists had embraced a meaningless universe in which consciousness is a quirky byproduct of natural selection, but ether theory implied that consciousness is a manifestation of the psychic properties of the ether, designed in from the word go.
And so in 1905 the scene was set for a scientific fraudster. Albert Einstein had scraped through his physics course by the barest margin and was unemployable as an academic. But Albert wrote On the electrodynamics of moving bodies[7] with a view to 'solving' the crisis that physicists found themselves in:
   On the assumption that ether motion cannot be detected, Einstein reasoned that there was nothing to stop an observer pretending to be at rest in his own imaginary ether, and nothing to stop him pretending that his light signals travel at 300 000 km/sec in that make believe ether.

   Even better, Einstein realized that if one pretended that one's clock and measuring stick were unslowed and uncontracted, one would mismeasure relatively moving clocks and objects as being slow and foreshortened, just as if one's imaginary ether were real.
But since having countless observers pretending to be in relatively moving interpenetrating ethers was silly, this gave Einstein the excuse he wanted to get rid of all ethers, real and imagined, by redefining them as 'frames of reference'.
   Finally, Einstein

   (1) renamed the pretence that all observers' clocks and measuring sticks are unslowed and uncontracted, the 'relativity principle',

   (2) renamed the pretence that light speed is constant for all observers, the 'light principle', and

   (3) derived the relativity equations, using high school algebra, from the pretend principles.
Einstein got his paper published in Germany's leading physics journal, and eminent physicists, but not Poincare, soon warmed to Albert's theory, regardless of its obvious fraudulence:
   Physicists loved the prospect of having their clocks and rulers once again keeping the correct time and measuring the correct length - in future, with Einstein's theory, slow running clocks and contracted matter would only happen to the other relatively moving guy.

   Physicists loved the reinstatement of nature as mathematical law, and they loved saying goodbye to nature as a vibrating blob of supra-natural ether.

   With the return to a universe of empty space and clumps of matter, physicists could reassert their hegemony concerning the evolution and origin of the universe, and could once again dismiss the mystics and God botherers.
By 1907 senior physicists had decided that to make relativity respectable, Einstein had to be got out of the patent office into a university post. Einstein's luck continued when Minkowski, his old maths teacher, turned Albert's equations into rigorous space-time[8], and almost immediately died. Also fortuitous was the premature death of Poincare in 1912.   
Einstein had another lucky break when as physics professor in WW1 Berlin he was able to plagiarize the covariant gravity equations[9] which he promptly renamed 'general relativity'. Then in 1919, following eclipse observations of starlight bending, English physicists went public with the news that Newtonian gravity had been modified by a German genius.
General relativity was beyond all but twelve people, the papers said, but readers were told that Einstein's earlier 'special relativity' stated there was no ether, and that space and time were relative to the speed of the observer. The novelty of this space-time was a welcome distraction from post war austerity, and the public demanded to know what it all meant.
How the History & Philosophy of Science people duped the masses
Now was the moment for a philosopher-mathematician with an in depth knowledge of physics to put the public straight. Bertrand Russell should have made the following statement:
   As a positivist and agnostic I am sympathetic to any legitimate attempt to dispense with ether, but Einstein's version of Poincare is a travesty which must be rejected.   

   Philosophers will await confirmation of 19th century ether theory with trepidation, for such confirmation will point to the existence of an omnipresent cosmic mind.
Russell made no such statement - on the contrary he wrote The A.B.C. of Relativity[10] endorsing the Einstein fraud to the masses. Relativity took the world by storm, carried forward by a flood of popular articles and books written by historians and philosophers purporting to show that Einstein relativity was the climax of centuries of research.
This physics mythtery goes as follows:
   After Copernicus, Galileo hit upon the concept of relativity when he noted that dynamic phenomena in a ship's cabin are the same, irrespective of whether the ship is docked or sailing on a smooth sea.

   Newton, being a theologian, retained 'absolute rest', but accepted that the laws of dynamics are the same, regardless of the speed of the laboratory.

   Regrettably, in the 19th century the idea of a physically meaningful absolute rest arose with the belief in an electromagnetic medium.

   Michelson, the American experimentalist, attempted to measure the Earth's speed through this medium by comparing two light beams reflected from the ends of a right angle[11], and Fitzgerald made the ad hoc suggestion that the experiment was null because the arm pointing in the direction of the ether motion had contracted.

   This bizarre hypothesis put physics into a spin, but a brilliant young patent clerk came to the rescue by showing that Michelson's experiment had failed because there is no ether, and because it is a law of nature that light speed is constant in all directions for everyone.

   Starting with the eclipse observations in 1919, Einstein relativity has passed every test - for example the recently set up global positioning system depends on the speed of radio signals being constant with respect to an observer at the North Pole, and depends on the GPS satellite atomic clocks running slow due to their speed relative to that observer, just as Einstein predicted in 1905.

    In 2003 we live in an Einstein universe in which all motion is relative, and where the laws of nature are the same for all observers regardless of their speed - a vindication of Galileo, and a rebuttal of Newton's absolute space and time.
The distortions and lies in this mythtery are too numerous to list in full, but two require mention:
   The mythtery omits that Einstein relativity is a reinterpretation of Poincare ether theory - the purpose of this omission is to prevent people asking if the reinterpretation was in fact a misinterpretation.

   The mythtery retains science as an evidence based search for ultimate reality, whereas post classical science has been redefined as no such thing - the purpose of this deception is to prevent people asking if the redefinition is justified.
But because the masses lack access to the facts, historians and philosophers find that deceiving them is easy.   
How the Histroy & Philosophy of Science people duped themselves
We now come to the question of how historians and philosophers, not ignorant of the facts, manage to deceive themselves.   
In 2003 historians and philosophers of science form an academic discipline, and the most prestigious specialty in that discipline is The History and Philosophy of Space-time. Space-time historians and philosophers are knowledgeable about biographical minutiae, not excluding Einstein's boast that his special relativity was all made up, was based on arbitrary stipulations, and was opportunistic in motivation! So the wonder is that space-time philosophers have found it possible to legitimize relativity - however where there is a will there is a way.
The first step in this process has been to claim that the truth seeking agenda of pre-20th century physics was hubristic - far better, say the space-time people, to pursue the achievable project of devising math formulae which account for no more than what is actually observed. By such argument the relativity fraud is construed as the rational way to do physics which avoids foolhardy conjectures, like the 19th century light/matter/mind medium.
The second step in this process of ultimate-reality avoidance is to draw an analogy between the Copernican revolution and the Einstein fraud. In his book, The Copernican Revolution[12], Thomas Kuhn, the American historian and philosopher of science, set out to show that the triumph of Copernicus, contrary to conventional wisdom, had nothing to do with the truth value of his theory:
   Copernicus became dissatisfied on aesthetic grounds with the equants that had to be used to improve the predictions of the Ptolemaic model, so for the sake of simplicity Copernicus revived the heliocentric model of Aristarchus[13].

   But Tycho Brahe, a Dutch astronomer, devised a model mathematically equivalent to the Copernican model, in which the planets revolve around the Sun, but in which the Sun revolves around an immobile Earth[14].

   Since it was impossible to determine by experiment or observation whether the Copernican or Brahean model was correct, other ways had to be found to decide between them.

   The issue was resolved when Newton discovered that for the Copernican model the same laws of gravity and dynamics could be used, terrestrially and astronomically, but this 'cosmological principle' could not be used with the Tycho Brahe model.
As with Copernicus, so also with Einstein, claim the space-time philosophers:
  Poincare became dissatisfied with Maxwell's electrodynamics being tied to ether rest, yet Newton's dynamics applied to any reference frame.

  Therefore Poincare devised transformations using local time and distance to get the electrodynamic equations to apply to any frame[15].

   Then Einstein devised a model, mathematically equivalent to the Poincare model, in which local time and distance were replaced by space-time.

   There was no possible experiment or observation to determine which model was correct, however Einstein in philosopher mode showed the space-time model is preferable because it unifies all the laws of nature under the relativity principle, something not possible in the Poincare model.
The lesson that space-time philosophers draw from the Copernicus/Einstein historical analogy is that all scientific knowledge is tentative, and that ultimately science boils down to the arbitrary choice, by experts, between competing models of the natural world. But was Kuhn correct in denying the possibility of proclaiming the Copernican model as true and the Tycho Brahe model as false? Not really:
   In 1851 Foucault, a French physicist, noticed that a large pendulum kept its swing orientation with respect to the stars, whilst the Earth turned beneath[16].

   Then in 1977 Muller, an American physicist, measured the blue shift of the cosmic background radiation, and noticed that the Earth has an absolute speed of 400 km/sec in the direction of Leo in December, and a speed of only 340 km/sec in June[17].
Which is to say, the Foucault pendulum shows the Earth is spinning, not still, and the cosmic background blue shift shows the Earth is revolving around the Sun, not the other way around.
The Kuhnians demonstrate ignorance and/or dishonesty of a high order when they refuse to recognize this rebuttal of Tycho Brahe and vindication of Copernicus, a scientific fact that will never be subject to revision. Finally, and contrary to the space-time philosophers, a definitive choice can be made between Poincare ether theory and Einstein relativity, in this case by the use of thought experiment:
   In 1998 the Ether Drift Club (EDC) extended a 1967 technique by Lord Halsbury[18] to transfer distance as well as clock time between relatively moving measuring sticks, and noticed that Einstein relativity of simultaneity is a mathematical impossibility[19].   

   Then in 2003 the EDC scaled up a spinning orbiting clock experiment[20] to astronomical size and noticed that the speed of light is 300 000 km/sec with respect to the cosmic background frame, and is additive to the absolute speed of the observer[21].
Which is to say, the Halsbury-EDC thought experiment shows simultaneity is absolute, not relative, and the EDC-clock thought experiment shows that light is a classical wave in a cosmic medium, not a photon in space-time.
Future students of the history and philosophy of science will marvel at the complicity of their 20th century counterparts in the relativity fraud. And when they come to write their theses they will make special mention of early 21st century institutional resistance to nature's rebuttal of Einstein, and vindication of Poincare, via thought experiments which any fool could understand once free of the secular humanist zeitgeist.  
________________________________
1 A. Fresnel, Ann. de Chim. et de Phys. 9 , 57 (1818)
2 J.C.Maxwell, A Treatise on Electricity and Magnetism, Clarendon Press, Oxford(1891)
3 G.F. Fitzgerald, Science 13, 390 (1889)
4 J.Larmor, Phil Trans. Roy. Soc. London 190, 205 (1897)
5 H.Poincare, Arch Neerlandaies 5, 253 (1900)
6 C.R.Darwin, Origin of Species by Means of Natural Selection (1859)
7 A.Einstein, Ann. Physik 17, 891 (1905)
8 H.Minkowski, Space and Time (1908), in The Principle of Relativity, Dover, London (1952)
9 C.J.Bjerknes, Albert Einstein, The Incorrigible Plagiarist, XTX Inc., Illinois, USA (2002)
10 B.A.W.Russell, The A.B.C. of Relativity, George Allen & Unwin Ltd, London
11 A.A.Michelson and E.W.Morley, Am.J.Sci. 34, 333 (1887)
12 T.Kuhn, The Copernican Revolution: Planetary Astronomy in the Development of Western Thought, Harvard Uni Press (1956)
13 N.Copernicus, De revolutionibus orbium coelestium (1543)
14 T.Brahe, Earth immovable, but planets revolve around Sun (1590)
15 H.Poincare, C. R. Acad. Sci. Paris 140, 1504 (1905)
16 J.B.L.Foucault, pendulum demo in Paris (1851)
17 R.A.Muller, The Cosmic Background Radiation and the New Ether Drift, Scientific American (May 1978)
18 Lord A. Halsbury, Transfer of clock time, re. twin paradox, communicated to G.B.Brown (1967)
19 J.N.Hodges, Demystification and disproof of special relativity,  Ether Drift Club (1998)
20 M.Ruderfer, First order ether drift experiment using Mossbauer radiation, Physical review letters, Vol 5, No 3, Sep. 1, Pp 191-192 (1960)
21 J.N.Hodges, The determination of the one way speed of light by extrapolation from the spinning Mossbauer experiment, and its implications, The Occasional Papers of the Independent Scholars Association of Australia (Victorian Chapter), Vol 2, No 1 (May 2003)  

See also:

WHERE DR. EINSTEIN WENT WRONG
Finding the Virtual Velocity of Light, Solving the Mystery of the Failed Michelson-Morley Experiment

Einstein's E=mc2 'was Italian's idea'

Where is the Special Relativity Train Taking its Scientific and Religious Believers? - Part I
by Mary-Sue Haliburton - Pure Energy Systems News
The debate over Special Relativity takes us into a morass of religious fears and beliefs, and financial and psychological compulsion. Is there a way out?

RELATIVITY: THE MADNESS OF 20th CENTURY PHYSICS
by Pentcho Valev

A theory of Einstein the irrational plagiarist
The fact that Einstein was a plagiarist is common knowledge in the physics community. What isn't so well-known is that the sources Einstein parroted were also largely unoriginal. In 1919, writing in the Philosophical Magazine Harry Bateman, a British mathematician and physicist who had emigrated to the United States, unsuccessfully sought acknowledgment of his work.
"The appearance of Dr Silberstein's recent article on General Relativity without the Equivalence Hypothesis encourages me to restate my own views on the subject," Bateman wrote.
"I am perhaps entitled to do this as my work on the subject of general relativity was published before that of Einstein and Kottler, and appears to have been overlooked by recent writers."

The Eclipse Data From 1919: The Greatest Hoax in 20th Century Science (PDF)
Moody -Eclipse_Data_From_1919.pdf
By Richard Moody Jr.
Abstract:
Prior to 1919, general relativity was an obscure theory by a rising star in physics, Albert Einstein. Based on the perceived need to test this complex and intriguing concept, it was held as gospel that the sunlight passing by the sun should be bent by the gravitational attraction of the sun, something known to Sir Isaac Newton and modified by Einstein. According to prevailing wisdom, this should be observable during a total solar eclipse when the shielding of the sun's light permitted the observation of light from distant stars being "bent" around the sun.
In an effort to play the role of peacemaker and kingmaker, Arthur Eddington traveled to Principe in Africa with the express purpose of proving Einstein right. Prior to that, he was an advocate for Einstein, due, in part, to the fact that both men shared the same political beliefs, Pacifism. In his zeal to be both peacemaker and kingmaker (Eddington wanted to be known as the man who discovered Einstein), Eddington engaged in corruption and derogation of the scientific data, the scientific method, and much of the scientific community. To this day, this completely manufactured data set is quoted by prominent scientists and the organs of publication. It surpasses the Piltdown Fraud as the greatest hoax of 20th and 21st Century science.