Article reference:
http://blog.hasslberger.com/2006/07/bert_schreiber_falsities_in_ph.html
Bert Schreiber: Falsities in Physics - Prove me wrong and collect $2000
Bert Schreiber - see his PESWiki article here - is challenging members of the physics community and those who promote alternatives, to a match: He points out what he says are common misunderstandings and wrong interpretations in the established physics theories, offering a $2,000 reward to anyone who can prove to his satisfaction that any of these listed points are actually correct.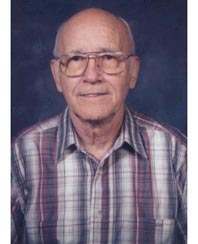 Bert Schreiber
Note: since this article was written, Bert Schreiber has left the realm of the physical. His challenge is no longer active. Yet the article, as originally written, will stand in the interests of historical record keeping...
- - -
"The author will pay a reward of $2,000.00 American per item number or its subdivision to the first person who can prove that any of the following beliefs in accepted current establishment theories are the truth as now promulgated within the intent, i.e., no speculated and unproven theories will be considered. The majorities are in physics, but four are in mathematics at the end. The results from the author's works will only be those of the utmost necessity and most of the proofs are self-evident.

Each item is numbered with some having a subdivision number as applicable."
The Challenge - FALSITIES IN CURRENT THEORIES - can be downloaded here as a PDF file (see updates just below here). I imagine that some of you might want to challenge one or the other point in Bert's list of official physics falsehoods.
See here the points that Bert is challenging. If any of them peek your curiosity, don't respond immediately. First get the PDF version of Bert's challenge because there is an explanation to each point. If you then think you must challenge one or the other of his contentions, by all means do so.
You can post a comment on this site (at the end of the article) or you can email Bert or, perhaps, do both.
- - -
These are only the points Bert challenges, without his full explanation. If you disagree, get the PDF version of the challenge, and then go.
Update: A new version (February 2007) of the challenge has been sent by Bert. So here is the latest version of the challenge for download.
Update: The latest version of the challenge (June 2007) is now available for download here.
Here are the points of the challenge:

1: There are claimed to exist the following theories: Quantum Electro Dynamics, Quantum Mechanics, Quantum Chromo Dynamics, Quantum Computing etc.
2: The speed of light is a constant. (Constant here and here on in, is not per the dictionaries that are very bad. Here it means under any conditions; fixed, unvarying etc.).
2A: The velocity of light is a constant.
3: The temperature of space is - (what ever).
4: Light, as a photon, (ALL radiation) is massless.
5: The speed of sound exists.
6: The centripetal force and acceleration and the centrifugal force exist.
7: The Coriolis Force exists.
8: The propagation speed of the gravitational field effect is at the speed of light.
9: The propagation speed of the electric OR (that is not and) magnetic field are at the speed of light.
10: Planck's Constant, symbol h, can only be found by or from experiment.
11: Zero-point Energy exists.
12: - virtual - anything physical (existence) is real.
13: That mass increases with speed.
14: Ernst Mach postulated Mach's Principle.
15: Accelerating masses (as one source of) radiate/produce electromagnetic radiation (light).
16: That electromagnetic radiation is an electric-magnetic field per Maxwell's Equations - for electromagnetism etc. (as in current textbooks and not of a historical nature)
17: The Maxwell Equation (implied or is specifically so stated) for the speed of light is:
18: Light (ALL radiation) is an electromagnetic wave.
19: Light (once produced understood) can be effected in a linear direction by a gravitational field.
20: Light waves can cancel and reinforce one another.
21: Light and mass have a dual nature and as normally written mass OR waves.
22: That orbiting electrons fall(ing) from higher energy to a lower energy, lose energy resulting in the production of light.
23: In the gcs system (then), the ratio of the electro magnetic unit (e.m.u.) to the electro static unit (e.s.u.) as was found from an experiment by Weber and Kohlrausch in 1856 was the numerical value (within experimental error) for the speed of light.
24: Electromagnetic radiation has no frequency limits.
25: The Newtonian Constant of Gravitation (G) and the permeability (symbol μο) and permittivity (symbol εο) of vacuum (P and P of V) are entities, i.e., exist.
26: (17: and 23: continued) The MKSA can easily be converted back to the cgs singular system equivalent. This singular e.m.u./e.s.u ratio to digits shown, is then in MKSA:
27: That the effect for gravity can be a push force.
28: The electron ejection delay time (from light hitting to ejection of electron from target into space, varies even for close frequencies from different sources and even for one single frequency) can be accounted for under current Photoelectric Theory, e.g., from any current ACCEPTED establishment light theory effect.
29: Excluding the surface, whatever that is, of charged particles or ionized elements etc., there is a positively charged surface on a physical area, i.e., on say a pith ball or whatever.
30: The one (standard) kilogram is a mass.
31: Black Holes were postulated/derived (implied) from the Theory of Relativity, i.e., Einstein indirectly gets the credit for the bending of light by a mass.
31A: A Black Hole has a Surface Horizon.
31B: When a mass is too large it will cause a gravitational collapse and form a Black Hole.
32: Mass has no scalar limits.
33: The Schrödinger psi (Ψ) waves are waves per se.
34: Cold Fusion does not exist.
35: Newton's Third Law of motion cannot be violated.
36: Heisenberg based his Uncertainty Principle on a microscope.
36A: The Heisenberg Uncertainty Principle has a direct connection to Planck's Constant.
37: From the Heisenberg Uncertainty Principle that the orbiting electrons are in "clouds", i.e., probability positions.
38: Einstein was not first with E = mc2.
38A: E = mc2 was in a 1905 paper by Einstein.
39: There is the Lorentz Transformation Equation.
40: The reciprocal of Avogadro's number is purely a coincidence that of the a.m.u. and vice versa.
41: There is a Binary Number System.
42: The axioms of arithmetic lay the foundation for the manipulation of numbers to perform ALL (needed) arithmetical operations.
43: The Traveling Salesman Problem requires the multiplication of the number of cities visited in descending sequence to find all of the solutions to the shortest length, i.e., for 100 cities it then takes; 100 x 99 x 98 x 97 etc. calculations. For 100 cities it is about 9.3332621 > x 10157. Even for 30 cities it is about 2.65 > x 1032.
44: The multi-body problem for gravity follows the Traveling Salesman Problem.
See also:
Bert's page on PESWiki
BERT SCHREIBER
Some more details can be found on Schreiber's website, in the section SIDE PAPERS.
The first number in the following listing refers to the numbered Falsities as in this article. The second number, preceded by #, is the identification of related articles on his site.
1: & 10: #3 and #4
4: #14
10: #47
11: #40
13: #13 & #19
16: #33
17: & 25: #5 and #20
21: #14
29: #52
31:, 31A:, 31B: #18
ALL references on GRAVITY, 35: #6, #8, #12 and #48
Gravitational bending of light: #22
38:, 38A: #51
39: #19
40:#42
42: #9
43:,44:#24
Defining WAVE(S): #25
Defining VACUUM: #28
INERTIA: #26
AETHER: #11 and #50
EINSTEIN: #23

See also some recent papers by Bert Schreiber:
MAGNETIC FIELDS SURROUNDING CONDUCTORS