Article reference:
http://blog.hasslberger.com/2010/05/pendulum_hydro_pump_concept_it.html
Pendulum hydro pump concept: it's open source - build it!
My friend David Matos de Matos who is of Portuguese descent living in Angola, has described a possible way to reverse entropy using hydraulics (see Thermoenergetics: Can Hydraulics Reverse Entropy? on this blog). David has now come up with a simple idea of making use of gravity and a pendulum, together with hydraulics, to produce a useful pumping function.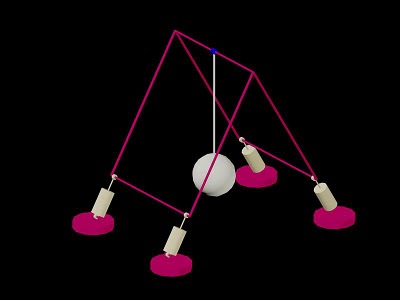 David's pendulum hydro pump concept is simple and can be built by everyone. It is based on the idea of Milkovich, who says that a suitably heavy pendulum can produce more power than is necessary to expend in order to keep it swinging. The basic idea is described in PESWiki:
Milkovic Two-Stage Mechanical Oscillator
Here is what David says about his invention:
"I [have] just come up with the pendulum hydro pump.

Similar to Milkovic´s device it may be an over unity machine.

I tried with a rudimentary setup in springs, with a rigid rod firmly tied to the bearing. The swing of the pendulum was steady. Looked like the force on the springs where the same on both legs. I did not find any vibrations on the pendulum and the amplitude behaved like the schematic showed on the website.

The pendulum keeps swinging, with the pivot making a parabola. It looks like, if we extend an imaginary line from the rod up, it will have an imaginary fixed pivot.

I am setting up everything for a prototype. Let´s see how it goes.

I am inviting everybody to build small prototypes because we will have different perspectives and improve it.

I am not filing a patent, and wish that a lot of water pumps being installed in Africa, the most needed good in this continent.
- - -
You can find more information and can get in contact with David by going to his blog, which he specifically made to get out the word on this idea.
http://pendulumhydropump.blogspot.com/
If you are mechanically inclined, please try this one out and let me (and David) know what you are finding.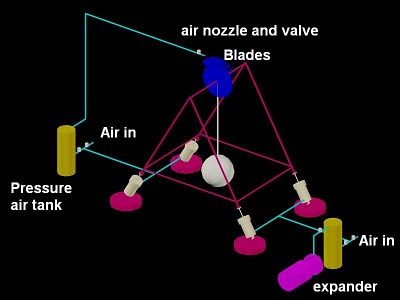 Perhaps this can be a real open source effort to usefully employ in places that are in need of water pumps but don't have electricity...

Here is a call, received more recently, for experimenters to duplicate what David has been working out in his head and put on this video:
DOUBLE PENDULUM HAMMER 2
"I tried to make a prototype but I don´t have the material and tooling conditions. I could´t get a proper ratchet. It is the main component to create a centripetal force that will originate the centrifugal force.
I believe that it will accelerate due to increase in angular velocity of the hammer.
I am inviting over unity enthusiasts to build a prototype.
If works it will be a good business to manufacture and sell miniature toys of the first over unity device.
I have pictures at:
http://thermoenergetics.blogspot.com/
Thank you
David"