It started in March this year - reports of a mass starvation event of sea lion pups on islands off the coast of California appeared in the local press and on YouTube. Beaches littered with dead creatures, as reported here:
10,000 Dead Sea Lions Wash Up In California, Experts: It's getting crazy... This is a crisis...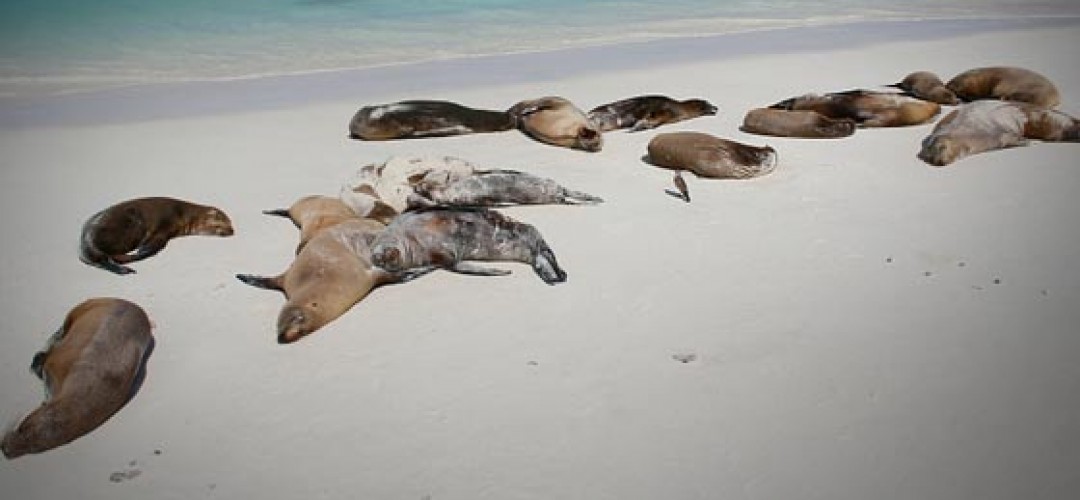 Quote:
Sacramento Bee, Mar 7, 2015: Tens of thousands of pups birthed last summer are believed to be dying on the islands... some [are] desperately trying to climb onto small boats or kayaks... Scientists noted a worrisome anomaly in 2013, when 1,171 famished pups were stranded... scientists blamed the phenomenon on unseasonably cold waters... On San Miguel... Melin said researchers believe "probably close to 10,000 are dead, and we expect more to die over coming months"... the mortality rate is similar on San Nicolas.

Not only sea lions
So it appears this situation of sea lions starving has been going on for some time and it's building up to where it just can't be ignored any longer.
The situation of sea lions starving to death and washing up on beaches seems to be connected with what has been happening on the Canadian Pacific coast. Two Canadians have been documenting a shocking scene there and have raised the alarm by posting videos on YouTube...
Continue reading "Tens of thousands of Sea Lions starve and die as Pacific marine ecosystem succumbs to radioactive contamination" »