Florian Ion Petrescu, an engineering PhD and senior lecturer at the Bucharest Polytechnic University in Rumania, has written about a variety of subjects including physics, mechanical engineering, and the development of flight. His books are available through LuLu publishers at http://www.lulu.com/spotlight/petrescuflorian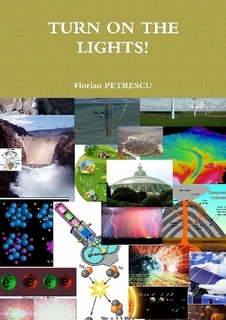 One of those books, TURN ON THE LIGHTS! describes how the process of particle annihilation, the destructive interference between a particle and its anti-particle, could be used to obtain comparatively cheap and perfectly renewable energy.
Although using the energy of sub-atomic particles, the process would neither necessitate nor create radioactive particles. It would also be much cheaper and simpler to realize than atomic fusion and present-day atomic fission reactors.
Here is a summary, slightly edited, from a communication printed in the January/February 2012 issue of Infinite Energy Magazine.
Continue reading "Particle Annihilation - A Source of Renewable Energy?" »