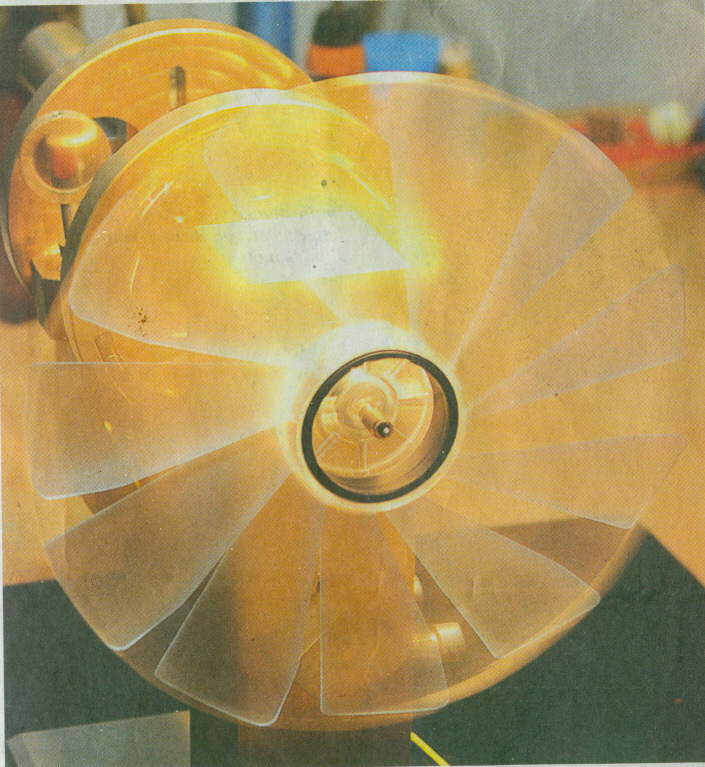 Thomas Engel is a successful German inventor with more than a hundred patented inventions to his credit. He - like many of his peers - does not look back at a successful school education, but evidently that is not necessary for success if you are smart and, as some say it might even be counter productive, stifling creativity.
Engel has figured out the working principle of a type of motor many inventors and tinkerers have been working on - so far unsuccessfully. He found a way to make permanent magnets do actual work, transforming their attractive and repulsive power into the true motive action of rotary motion.
A recent article in the German daily Frankfurter Allgemeine Zeitung (12 November 2013) recounts a visit of the paper's technology editors to the inventor's home and their impression of the new motor Engel says he wants to 'give away'.
While the article is carefully written to avoid trouble and while it quotes the obligatory university experts saying why such a motor is impossible, it does give enough detail to allow us to understand the concept. If you want to start experimenting, be warned: There is a lot of force in those rare earth magnets, they can be dangerous to the unprepared.
Here is a translation of the article...
Continue reading "German Inventor solves permanent magnet motor puzzle - wants to 'give away' the discovery..." »