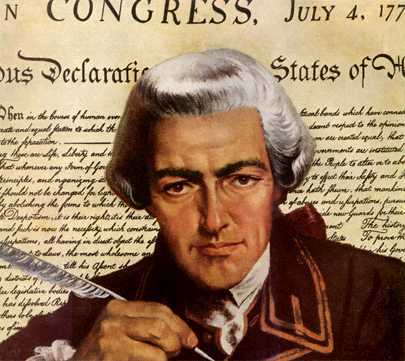 Individual Freedom And The American Revolution
At times we think of America as the perpetrator of many ills, as the initiator of endless wars and the somewhat uncomfortable super power to have around. We point to policies of world wide domination and to invasive curbs on freedom ... put in practice to "secure the homeland". Many do not believe that those trends are healthy for our future as a species, and I admit I am among them.
But in the midst of all of these doubts let us not forget the unique heritage America has given to the world, if not in deed at least in thought and concept. And let us not forget that a government is rarely a faithful mirror of the will of the people living under it or that, in the end, it will be the people to decide which way to go.
America gives us the idea of individual freedom enshrined in law.
Contrary to what we may be led to believe, the world does not run on money, nor does it run on the raw power of weapons or on deceit based in secrecy ... in the final analysis the world runs on ideas.
Jon Rappoport explains this more eloquently than I can in a moving article, just as we pass from 2010 to 2011. He seems to say do not despair. The American Revolution gave us something. We just need to use it ... every one of us, whether we live in America or somewhere else on this planet.

THE SHOCK OF THE AMERICAN REVOLUTION
DECEMBER 31, 2010. It was one thing to separate from England; it was another thing entirely to produce the idea of individual freedom as a natural fact and a political goal.
The first act did not necessarily lead to the second.
Indeed, the exile of the King from American affairs and the cancellation of the taxes laid on by the monarchy could have been the prelude to a new state of tyranny on these shores.
In several respects, this turned out to be the case, but not before the idea of freedom was enunciated for all time...
Continue reading "Individual Freedom - The Shock of the American Revolution" »