Global Climate Change: The Arctic Deep Time
Global Warming or Climate Change is a reality, we are being told, it is something we must deal with if in the near future we don't want to see the earth become inhospitable to life. And Global Warming is being brought on by humans burning oil and coal. It is the increase of carbon dioxide in the atmosphere, a gas that transforms our planet into a greenhouse, destined to warm up until we stop burning those fuels.
"Cap and trade", is the way to reduce emissions to levels that will stop the inevitable warming up of the planet. No more increase in fossil fuel burning except ... if a country can pay for the right to continue emitting carbon dioxide.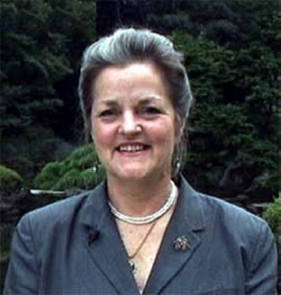 Leuren Moret, examining global warming in the context of geological history, comes to a different conclusion. In her interesting and immensely readable examination of Global Climate Change, the whistleblower at the Livermore Nuclear Weapons lab, and former
Environmental Commissioner in the City of Berkeley, lays out for us the reasons for global changes in temperature in the context of "deep time", the long term geological history of the earth, and some of the behind-the-scenes manipulations that have led to a rather hysterical campaign that sees us concentrate our attention on one of the minor causes for the changes that doubtless are afoot.
- - -
Global Climate Change: The Arctic Deep Time
Consider the earth's history as the old measure of the English yard, the distance from the King's nose to the tip of his out-stretched hand. One stroke of a nail file on his middle finger erases human history. - James McPhee, Basin and Range, 1981.
Two scientific disciplines have the added dimension of 'deep time', a concept in geology about the evolution of the physical world we live in, and a dimension in the Universe (astrophysics) that our planet came from, concerning natural cycles and large events on a time scale of thousands, millions, and billions of years...

Download and read Leuren Moret's article in PDF format here
or here
You might want to save that article or the link to it for future reference and - if you agree with Leuren's take on things - please do spread the word.

An earlier article on this site on the subject of Global Warming:
Man-made Global Warming - The Debate is not over!

And about those glaciers melting - there are some notable exceptions, many glaciers are actually growing. Should we be preparing for a coming ice age instead of warmer times? In geological time, the current (interglacial) warm period should be just about over.
12 more glaciers that haven't heard the news about global warming